ASHLEY JONES
LICENSED PROFESSIONAL COUNSELOR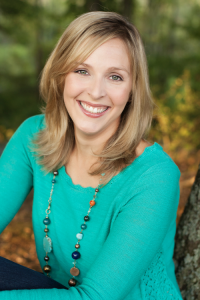 I am a Licensed Professional Counselor with over twelve years of experience in the counseling field. In 2004, I graduated with my Master of Arts degree in Counseling from the University of North Alabama. Upon graduation, I worked for a local non-profit behavioral health organization until joining Rocket City Counselor October 2016. Throughout my career, I have served as a counselor, manager, and director of programs that serve adults, children and the elderly who experience both mental health and substance use disorders. I also currently serve as a psychiatric screener through a local hospital.
I have found much joy in serving all ages of individuals, and have a special passion in working with the aging population and caregivers. Since I was four years old, I knew I was called to serve others, with a particular desire to share hope and joy with the elderly and their caregivers. Utilizing this passion, I became a Certified Dementia Educator through the Dementia Education and Training Act. Those who are aging offer much wisdom to younger generations and supporting them through the challenges of the aging process is one way I value the strength they possess.
In addition to my passion for providing a strengths-based approach to anyone facing difficult life challenges, I find that supporting other counselors working towards licensure to be a unique way to give back to the counseling field. As a Supervising Counselor, I am able to provide supervision to counselors working towards obtaining Licensed Professional Counselor status.
Through counseling others, my goal is to give and share hope. Hope is a major component in having a life of peace. Hope is attainable, even in your darkest moments. Hope heals.