DREW HELVESTON
LICENSED INDEPENDENT CLINICAL SOCIAL WORKER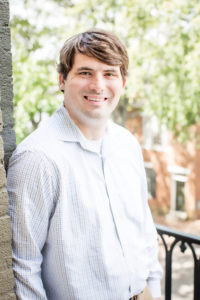 Life is beautiful, but part of living life means overcoming the difficulties of our past or the anxieties of our future. Facing these difficulties can feel incredibly overwhelming, but you don't have to face them alone. I believe that with healthy support and hard work, you can overcome the obstacles that life throws your way. I consider it a true privilege to work with those who are ready to face life's hardships, reminding them that they have someone supporting them all along the way.
I have been providing counseling services to our community for the last six years. My previous experience in working with children and families through our local community mental health center has allowed me to gain specific skills in treating the family system as a whole. I specialize in working with children that experience difficulty with behavioral problems, ADHD, anxiety, depression, and issues occurring from abuse or neglect. I also have specialized training and experience in working with children who are dealing with problematic sexual behaviors.
As a counselor, who is a Christian, my faith has helped me through difficult times in my own life. It has provided me with humility and appreciation for the victories that come from overcoming those obstacles. If you are struggling with any challenges in life and you are ready for support, call me. Let's talk.