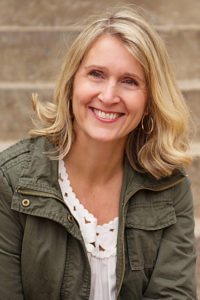 I am a Licensed Professional Counselor who has been practicing for over 20 years.  I have a MS in Counseling from Jacksonville State University and a PhD in Counseling from the University of Alabama. Being an Army wife has given me a broad range of experience as every 2 years I got to find a new job. I have worked in inpatient settings with severe mental illness, with school-based services, in eating disorder clinics, with family service centers, and my most unique job was serving as a social work consultant to the Ministry of Health in the Marshall Islands.  Now that my husband has retired from the military we are happy to have settled down with our two children in the Rocket City.  I opened my private practice in 2016 and have greatly enjoyed the opportunity to work in downtown Huntsville.
My passion is helping people grow and discover the power we possess in our thoughts. I employ a very cognitive approach to therapy and wholly believe that as a man "thinketh in his heart, so is he". I love therapy not just because it is my occupation but because therapy has been instrumental in my own personal growth.  Maybe because I have always loved a good story, the process of exploring symbolism and finding meaning or a new perspective is like finding buried treasure.  My favorite book growing up was The Boxcar Children. The orphans in the story struggle and scrounge to find things from a dump all while they had a wealthy grandfather out looking for them. This reminds me of God's heart for us and how we often miss His abundance when we are trying to do things on our own.  After a mission trip I several years ago I was inspired to start a ministry to single moms. With the support of my church, Project Abundant now  provides housing, mentoring, and a place for single moms to start over. Read more at Project Abundant Life.
In my own life, God has restored joy and purpose from pain. I am so honored to hold a space to help others find that as well.